GlobeNewswire
DZS Launches Xtreme Access to Accelerate New Services for CSPs with Unprecedented End-to-End Orchestration and Automation
First offering to integrate access, optical transport and AI-driven experience management provides comprehensive solution for rapid service launch and optimized operations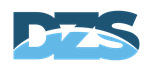 News provided by
DZS
Jan 25, 2023, 8:00 AM ET
DALLAS, Jan. 25, 2023 (GLOBE NEWSWIRE) --  DZS (Nasdaq: DZSI), a global leader of access, optical and cloud-controlled software defined solutions, today announced that it has expanded its DZS Cloud software portfolio with DZS Xtreme Access to deliver communications service providers (CSPs) the industry's most advanced access service automation and orchestration capabilities. AI-driven DZS Cloud software empowers service providers with end-to-end access orchestration capabilities including service-level design, deployment, monitoring, optimization and experience management from the Optical EDGE to the Access EDGE and Subscriber EDGE.

"No other broadband systems and software company offers these capabilities in one comprehensive end-to-end solution," said Miguel Alonso, Chief Product Officer, DZS. "Xtreme Access automates our market-leading Velocity Optical Line Terminals (OLTs), Saber optical transport network elements and Helix Consumer Premises Equipment (CPE) portfolio, as well as solutions from other third-party network elements to deliver end-to-end access service orchestration and experience management."
Amongst the numerous new products announced this week at the DZS Horizons23 global technology and innovation summit, the new access solution expands on Xtreme's 5G, cloudification and slicing DNA and includes the benefits touted by Telus, a marquee Canadian service provider that improved delivery of new features and onboarding services by three to four times faster leveraging DZS Xtreme.
  
DZS Xtreme Access significantly reduces the operational burden and cost of integrating each new element that is part of an access service and dramatically reduces the time to market for new services. By integrating Xtreme Access' advanced automation capabilities with the award-winning experience management delivered by DZS CloudCheck and Expresse; the record-shattering density offered by the Velocity V6; and industry-first hardened optical transport capabilities of Saber 4400, DZS is providing a complete solution for AI-driven access service for optimized operations and Service Level Agreement (SLA) management and a clear the path to 50G and 100G in the Access EDGE.
DZS Xtreme Access delivers service providers numerous additional differentiating benefits including:
providing easy to use and intuitive access network design and intent-driven deployment automation capabilities including wizard-based user interfaces (UI) and customizable workflows to remove swivel chair processes
comprehensive Network-wide and multi-vendor support through open, standards-based technology
enabling full Software Defined control for DZS and third-party access equipment

To learn more about DZS, visit https://www.dzsi.com.
About DZS
DZS Inc. (Nasdaq: DZSI) is a global leader of access, optical and cloud-controlled software defined solutions.
DZS, the DZS logo, and all DZS product names are trademarks of DZS Inc. Other brand and product names are trademarks of their respective holders. Specifications, products, and/or product names are all subject to change.
This press release contains forward-looking statements regarding future events and our future results that are subject to the safe harbors created under the Private Securities Litigation Reform Act of 1995. These statements reflect the beliefs and assumptions of the Company's management as of the date hereof. Words such as "anticipate," "believe," "continue," "could," "estimate," "expect," "forecast," "goal," "intend," "may," "plan," "project," "seek," "should," "target," "will," "would," variations of such words, and similar expressions are intended to identify forward-looking statements. Readers are cautioned that these forward-looking statements are only predictions and are subject to risks, uncertainties and assumptions that are difficult to predict. The Company's actual results could differ materially and adversely from those expressed in or contemplated by the forward-looking statements. Factors that could cause actual results to differ include, but are not limited to, those risk factors contained in the Company's SEC filings available at www.sec.gov, including without limitation, the Company's annual report on Form 10-K, quarterly reports on Form 10-Q and subsequent filings.  In addition, additional or unforeseen affects from the COVID-19 pandemic and the global economic climate may give rise to or amplify many of these risks. Readers are cautioned not to place undue reliance on any forward-looking statements, which speak only as of the date on which they are made. DZS undertakes no obligation to update or revise any forward-looking statements for any reason.
For further information see: www.DZSi.com.
DZS on Twitter: https://twitter.com/dzs_innovation
DZS on LinkedIn: https://www.linkedin.com/company/DZSi/

Press Inquiries:
McKenzie Hurst, Thatcher+Co.
Phone: +1 646.893.0036
Email: mhurst@thatcherandco.com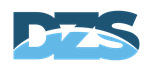 For inquiries or corrections to Press Releases, please reach out to GlobeNewswire.