Washington (CNN) Special counsel Robert Mueller did not find Donald Trump's campaign or associates conspired with Russia, Attorney General William Barr said Sunday.
Mueller also did not have sufficient evidence to prosecute obstruction of justice, Barr wrote, but he did not exonerate the President.
"The special counsel's investigation did not find that the Trump campaign or anyone associated with it conspired or coordinated with Russia in its efforts to influence the 2016 U.S. Presidential Election," the four-page letter sent to Congress states.
Barr and Deputy Attorney General Rod Rosenstein decided the evidence was "not sufficient" to support a prosecution of the President for obstruction of justice.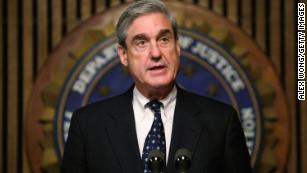 Read: Justice Department summary of Mueller report
"While this report does not conclude that the President committed a crime, it also does not exonerate him," Barr quotes Mueller as saying.
Mueller's team also has no plans to issue any new indictments.
"The report does not recommend any further indictments, nor did the special counsel obtain any sealed indictments that have yet to be made public," the letter states.
Trump's allies have pointed to the fact that no additional indictments are coming from the Mueller probe as vindication of the President.
The special counsel's office employed a massive effort through the court system and in interviewing witnesses to reach its findings. In all, Mueller's team interviewed about 500 witnesses and obtained more than 3,500 subpoenas and warrants of various types — the bulk of which were subpoenas — and 13 requests to foreign governments for evidence.
Fight over release of full report