This is an archived article and the information in the article may be outdated. Please look at the time stamp on the story to see when it was last updated.
The gaming chair, as most people know it, is a fairly new invention. It wasn't until 2006 that gamers had a comfortable seating area dedicated to playing video games.
With more padding and swivel actions than an office chair, the gamer seat has changed little from DX Racer's initial design. However, they have become more comfortable as people started to spend more time in front of a computer screen. The biggest complaint about the first chairs was a lack of back support, causing aches and pains. So manufacturers added special pillows and headrests to improve posture and comfort.
In this article: Lucky Racer Gaming Chair with Footrest, AutoFull Ergonomic Gamer Chair and GT Racing Gaming Chair with Footrest.
Considerations for a comfortable gaming chair
A comfortable backrest is one of the most important aspects of an ergonomic gaming chair. It should be fully padded to provide your back and spine with as much support as possible.
But the backrest alone can't improve your posture while powering through game levels and cutting down your enemies. Video game sessions typically last for a few hours, and to support your lower back and spine, a gaming chair with a lumbar cushion can work wonders. Sitting in the small of your back, the lumbar cushion helps to relieve pressure and correct your posture.
And you must take a break at regular intervals. You'll probably want to recline if you don't get up and walk around, and for this, a comfortable footrest is best. While you recline, it lets you put your feet up, preventing the strain you would have had by keeping your feet on the ground and stretching your spine.
Some people underestimate the other aspects of a gaming chair, as they are not directly linked to the spine and posture. But padded armrests are critical for overall comfort, as they prevent annoying pressure from building on your muscles.
For the complete posture correction and comfort package, check for a gaming chair with a built-in massager. These are exactly what they sound like, as the lumbar section and the backrest have small motors inside that relieve tension by vibrating and making circular motions. It is similar to a traditional massage chair, except it's made for gaming.
Best gaming chairs that improve your posture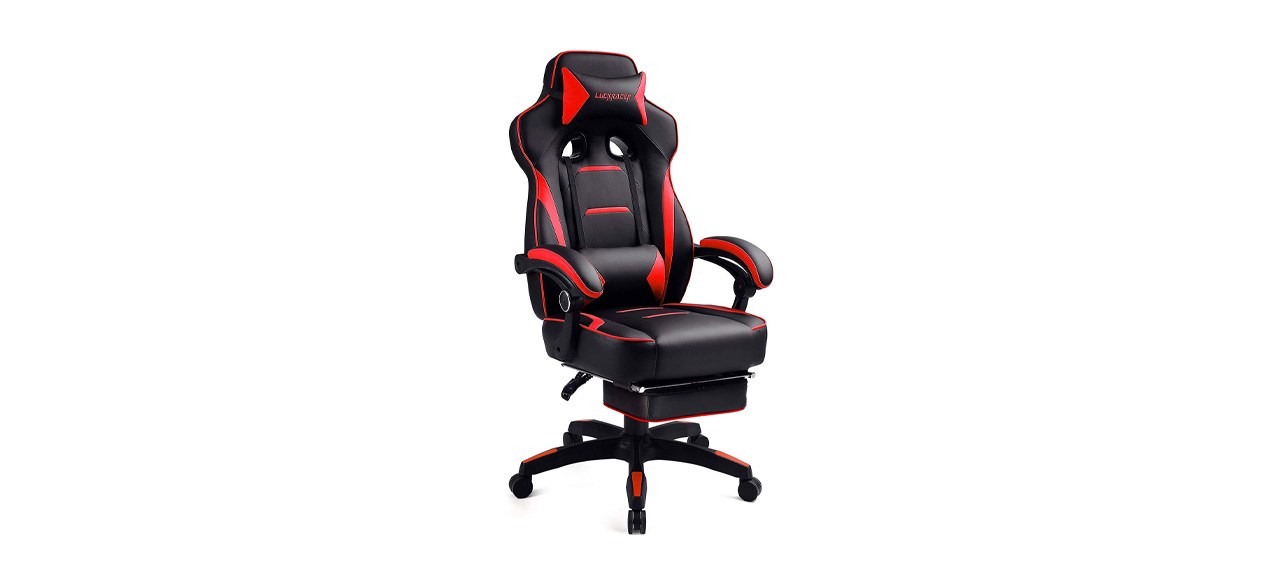 Lucky Racer Gaming Chair with Footrest
This gaming chair has a large seating area, 20 inches long and 15 inches wide. It can easily support a gamer of up to 350 pounds and comes with a built-in lumbar cushion, a padded headrest and a pull-out footrest.
Sold by Amazon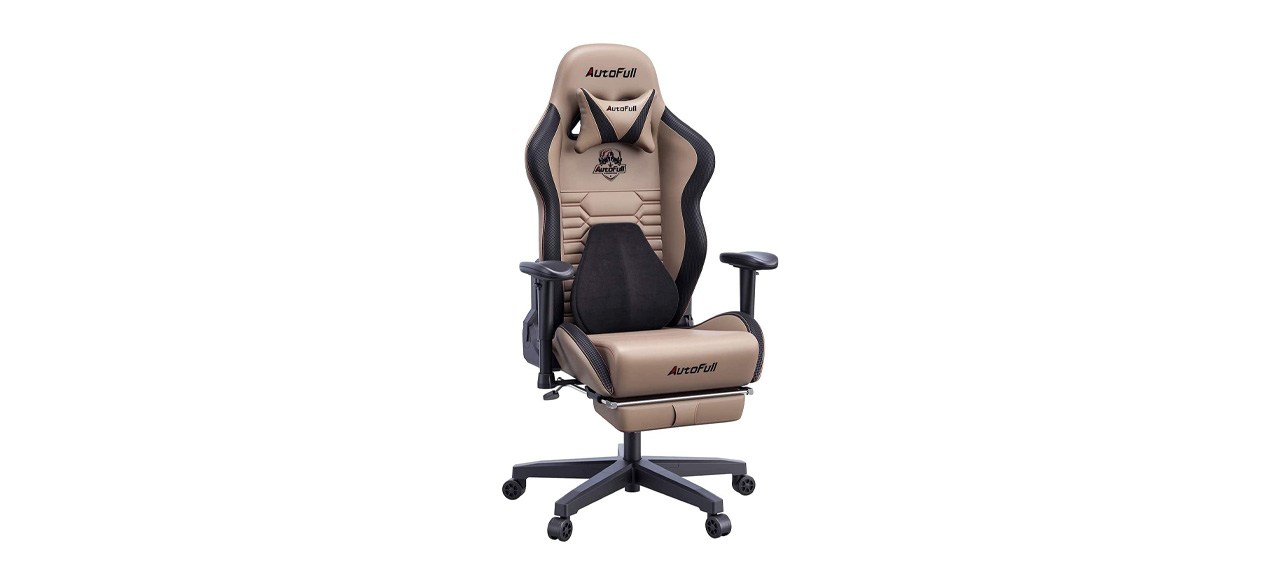 AutoFull Ergonomic Gamer Chair
In addition to the headrest and pull-out footrest, this gaming chair has a 3D bionic lumbar cushion that provides more support than others. The chair has thick padding on the sitting area and backrest, and it can swivel 360 degrees.
Sold by Amazon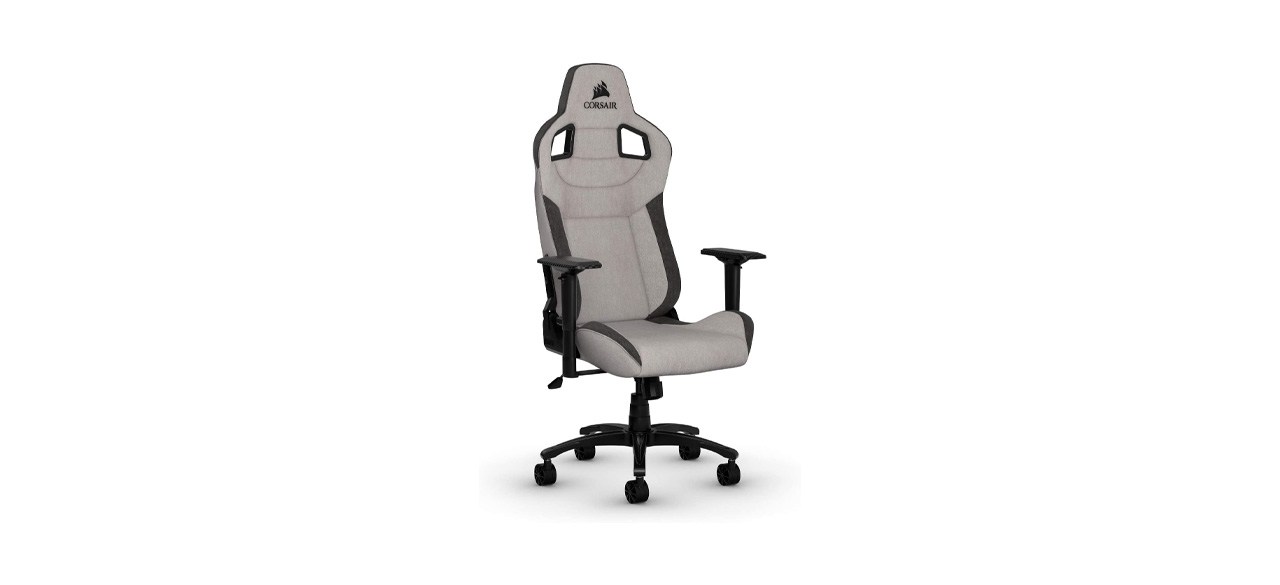 Taking inspiration from motor racing seats, the T3 uses breathable soft fabric on the sitting area, which retains minimal body heat. The thick padding on the backrest and seat supports your spine, and the 4D armrests swivel to improve posture.
Sold by Amazon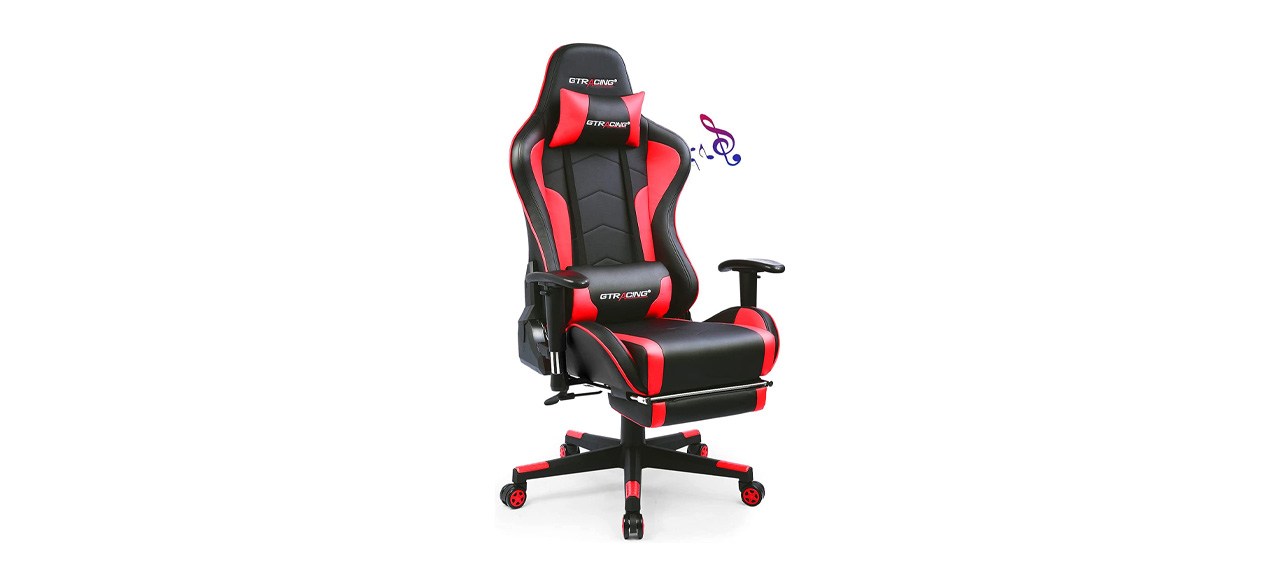 GT Racing Gaming Chair with Footrest
This gaming chair comes with a thickly padded lumbar cushion and adjustable headrest, and there is also a pull-out footrest. On the chair's back wings are two built-in Bluetooth speakers with additional audio sources. Plus, the chair can recline up to 155 degrees.
Sold by Amazon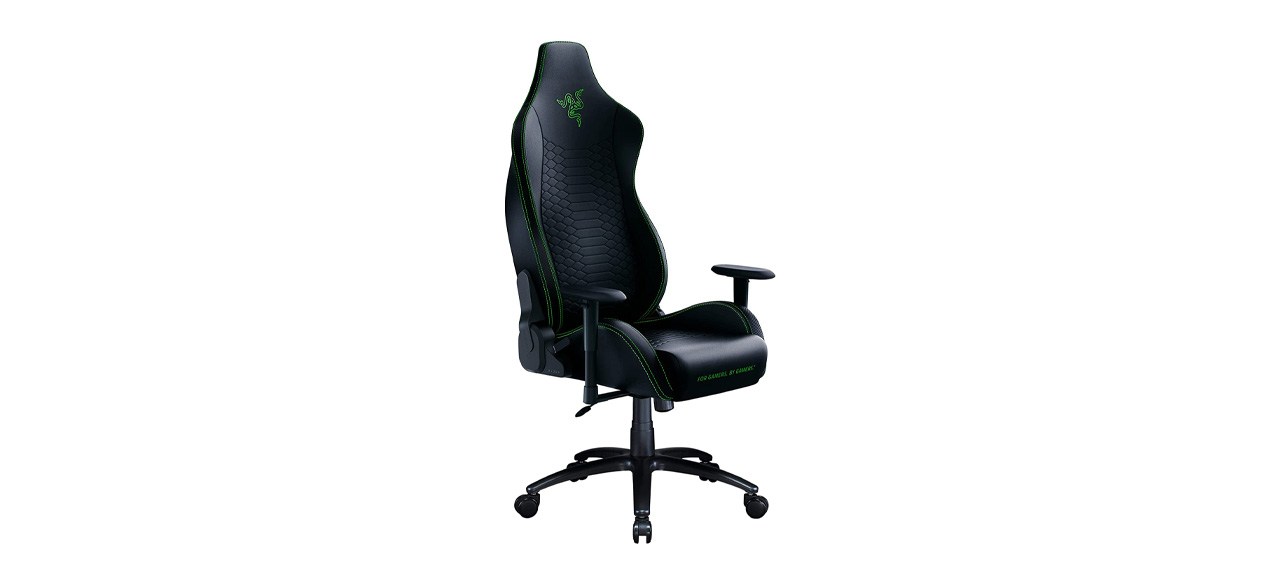 Razer Iskur X Ergonomic Gaming Chair
Although this chair only has 2D armrests, its unique contours and angled seat edges support a healthy sitting posture and can fully recline. The large sitting area is covered with multi-layered synthetic leather, and the detailed embroidery on the headrest adds an elegant touch.
Sold by Amazon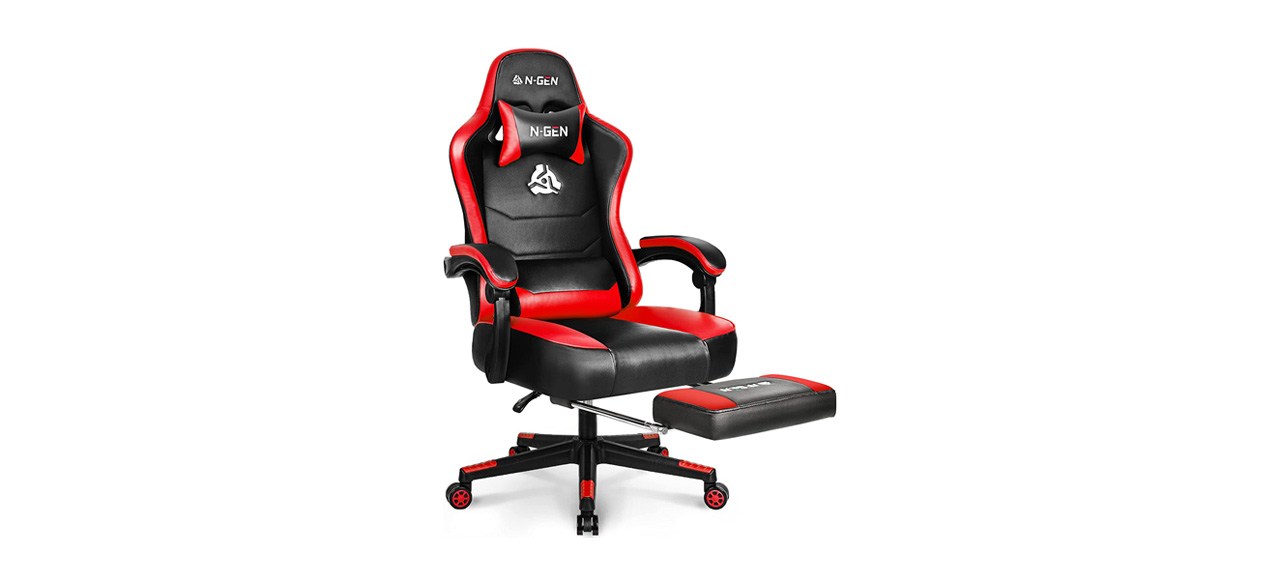 N-Gen Gaming Chair with Ergonomic Lumbar Support
With a deeper, fuller and wider seating area than most gaming chairs, this is ideal if you want more space to adjust your sitting position. It has a thick headrest, a padded lumbar cushion and a pull-out footrest. The armrests are also curved, promoting a more natural way to recline.
Sold by Amazon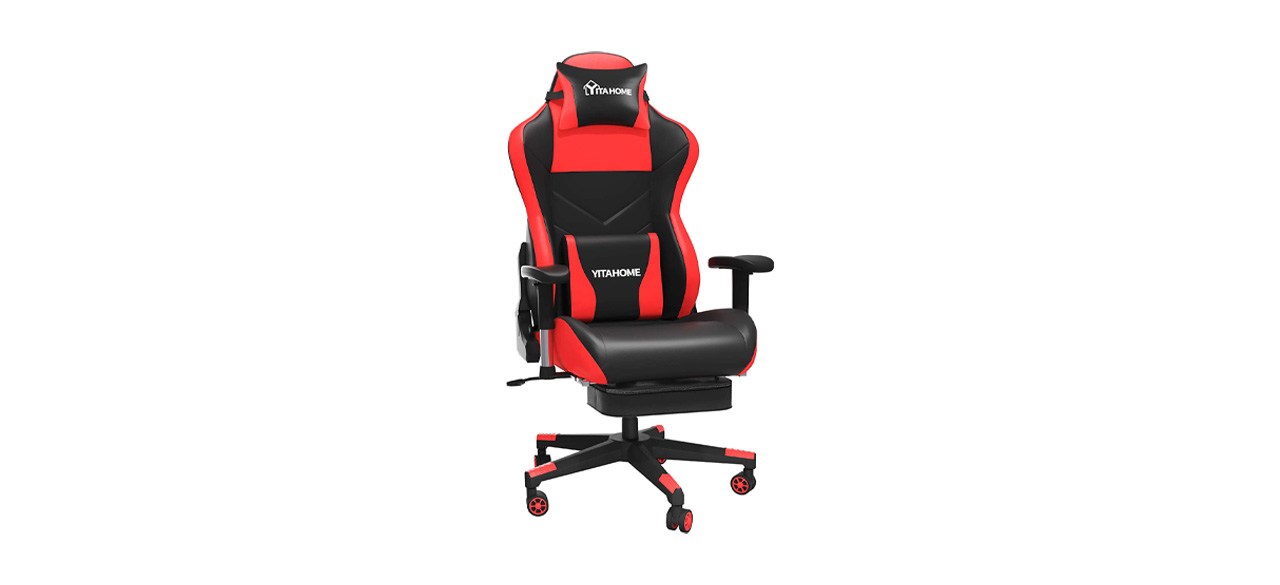 Yita Home Massage Gaming Chair with Footrest
Similar to other gaming chairs, this one has a lumbar pillow that helps to correct your posture while gaming. The sitting area has thick padding, and the pull-out footrest makes reclining more comfortable. The reinforced metal frame is durable and sits on five multi-directional wheels.
Sold by Amazon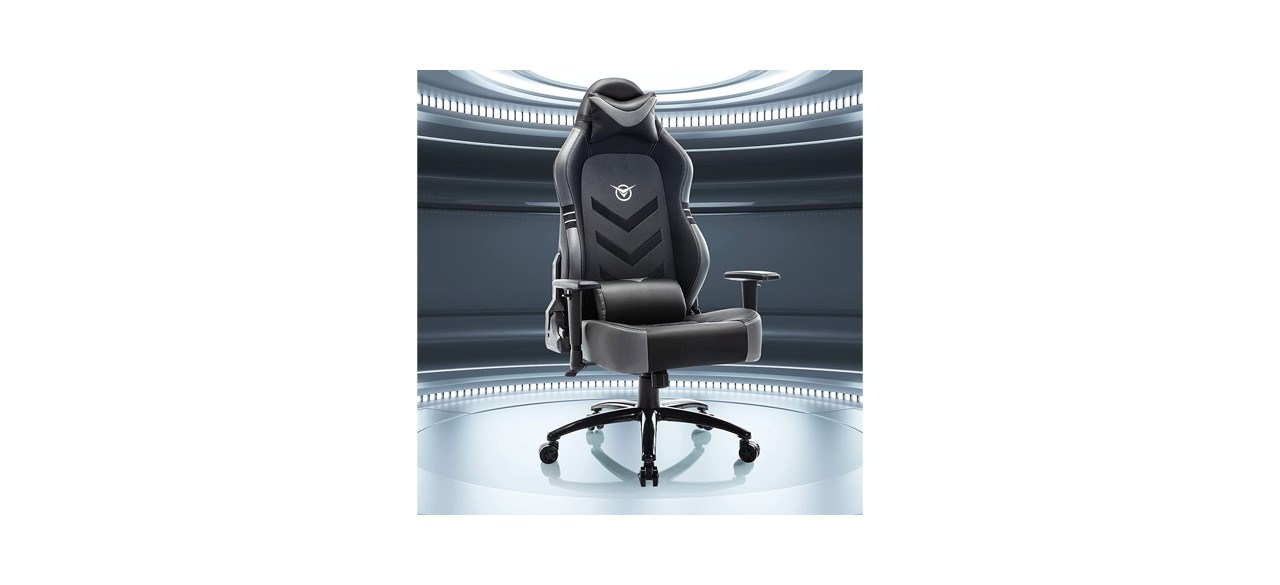 Made for bigger gamers, this chair can easily support up to 350 pounds while promoting a healthy posture. It's upholstered with sweatproof synthetic leather, and the thick memory foam doesn't deform over time. It comes with an adjustable headrest and a lumbar cushion, and the backrest can recline up to 150 degrees.
Sold by Amazon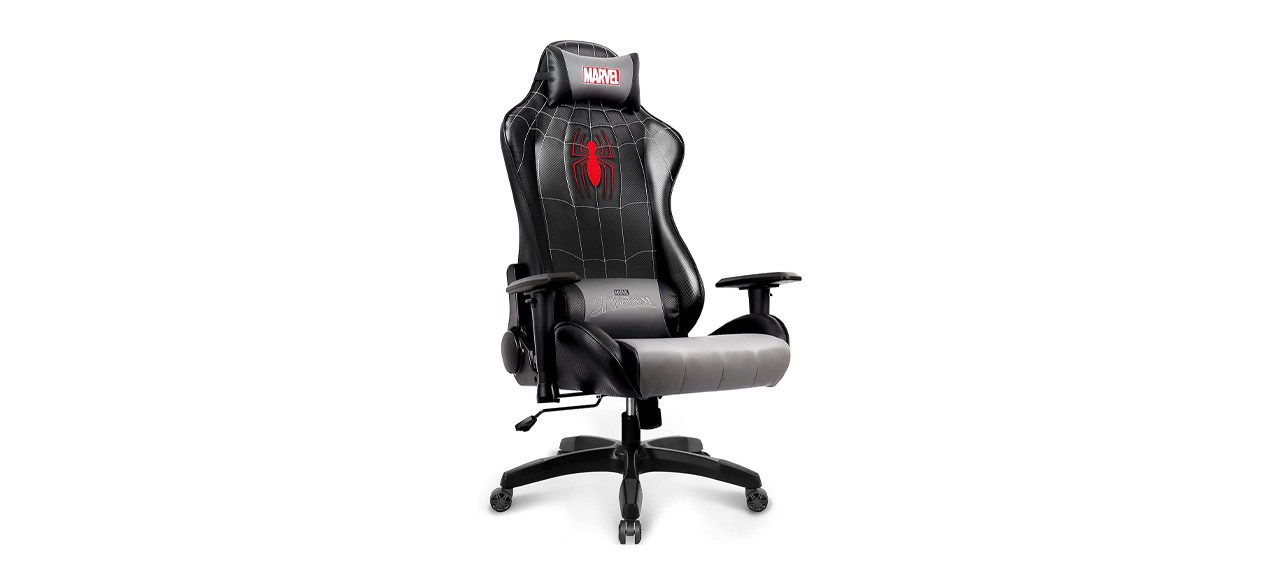 This is the perfect gaming chair if you want to correct your posture while showing off your love for Marvel's Spider-Man character. The Spider-Man logo is beautifully embroidered on the backrest, and the Marvel logo on the headrest. It comes with a lumbar cushion and the seating area is made of high-density molded foam.
Sold by Amazon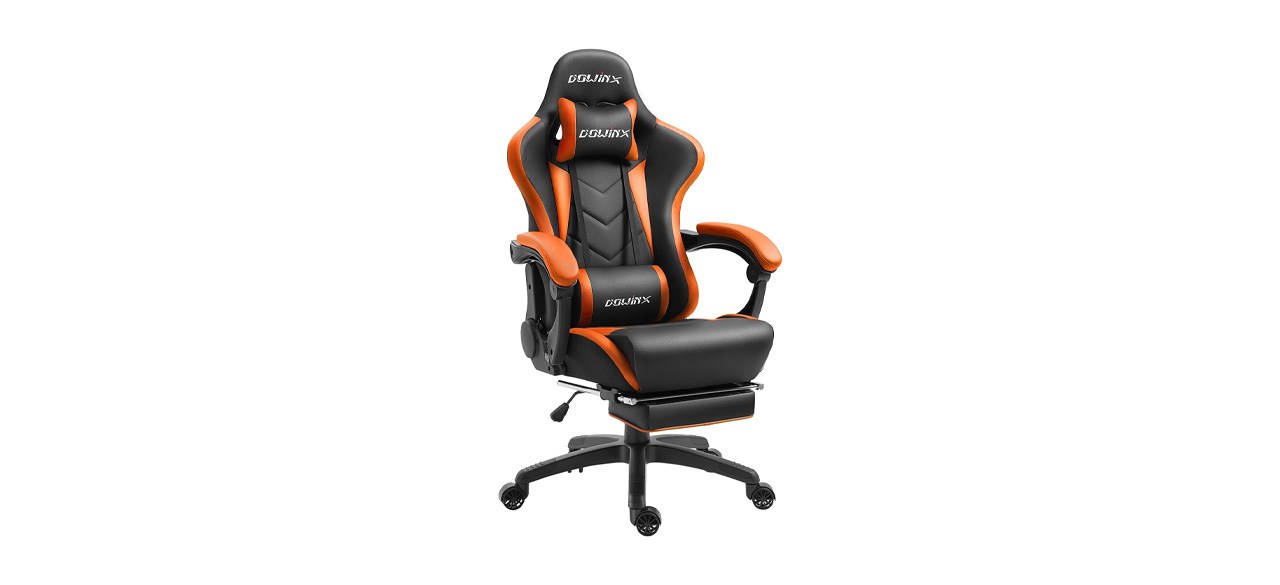 Dowinx Ergonomic Racing Style Gaming Chair
This is an excellent choice if you want lots of comfort while keeping your spine in the correct posture. The backrest is designed to support your back on four points, straightening your lumbar area, shoulders and neck. The additional headrest has thick padding, and the solid steel frame can support up to 350 pounds. The padded armrests are curved and use an improved linkage system for stability.
Sold by Amazon
Want to shop the best products at the best prices? Check out Daily Deals from BestReviews.
Sign up here to receive the BestReviews weekly newsletter for useful advice on new products and noteworthy deals.
Charlie Fripp writes for BestReviews. BestReviews has helped millions of consumers simplify their purchasing decisions, saving them time and money.
BestReviews spends thousands of hours researching, analyzing and testing products to recommend the best picks for most consumers.
Copyright 2023 BestReviews, a Nexstar company. All rights reserved.