What are the best gifts for coffee lovers?
The season of giving makes it easy to provide a thoughtful and ideal gift for the caffeinated fan in your life. Each person tends to have a different personal style or preference, so find a gift that can fit the needs of most coffee drinkers, such as a thoughtful sampler kit or a high-end coffee maker. Whether that special someone is a coffee connoisseur or a beginner, we have you covered with the best coffee gifts for those who love a cup of joe.
Shop this article: Breville Barista Touch Espresso Machine, Cafe Du Chateau French Press Coffee Maker and Baskits Avenue Coffee Gift Basket.
The popularity of coffee
Coffee is an extremely popular beverage all around the world. The interest and fascination with coffee and other caffeinated beverages continue to grow. That means that the market for high-end gifts for coffee lovers is sure to expand over time. The history of coffee spans back more than hundreds of years, but it is just now growing into a more familiar and commercially produced beverage.
Coffee makers
A coffee machine can help speed up the sluggish morning routine and provide a sophisticated afternoon break. These coffee lover gifts are a great way to indulge, allowing the recipient to select and brew a wide variety of coffee drinks, all with the ease of pressing a button.
Best coffee makers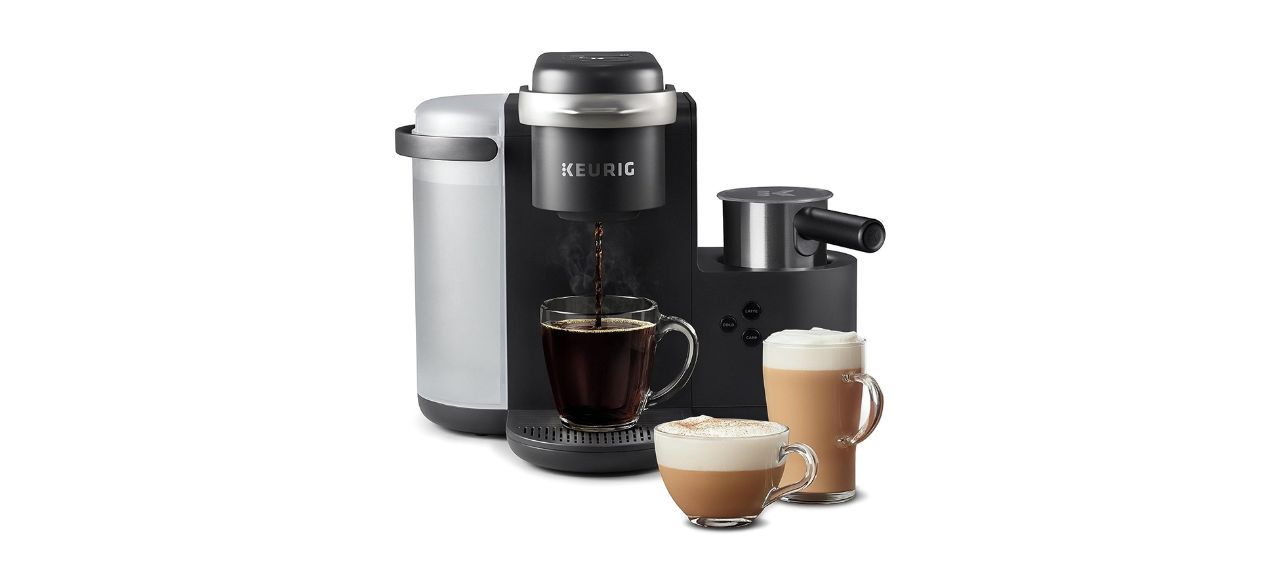 Keurig K-Cafe Single-Serve K-Cup Coffee Maker
This dark-colored machine can both freshly brew and froth single-serve coffee items. You can place the frother in the dishwasher to promote an easier cleaning process. This Keurig coffeee maker uses K-cups to make coffee in size options such as 6 ounces and 12 ounces.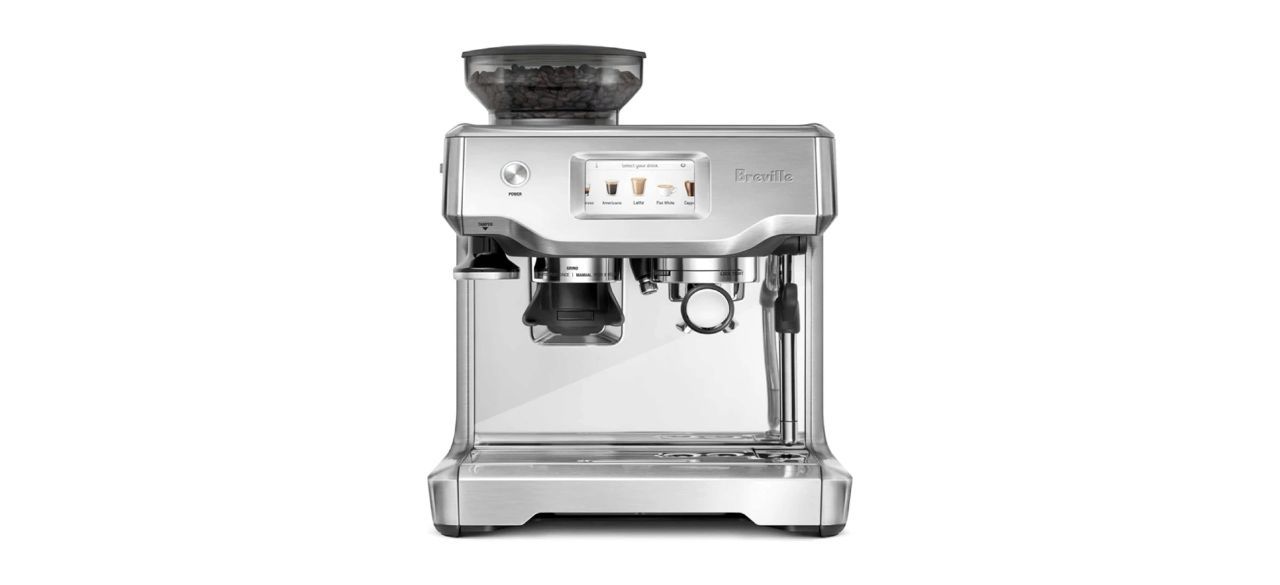 Breville Barista Touch Espresso Machine
This Breville coffee machine is stainless steel, and it can grind the beans at the very top, so there is no need to purchase ground coffee unless it's your preference. The machine has a touchscreen, and it takes about three seconds to heat. The machine weighs a little over 25 pounds and can create tasty microfoam.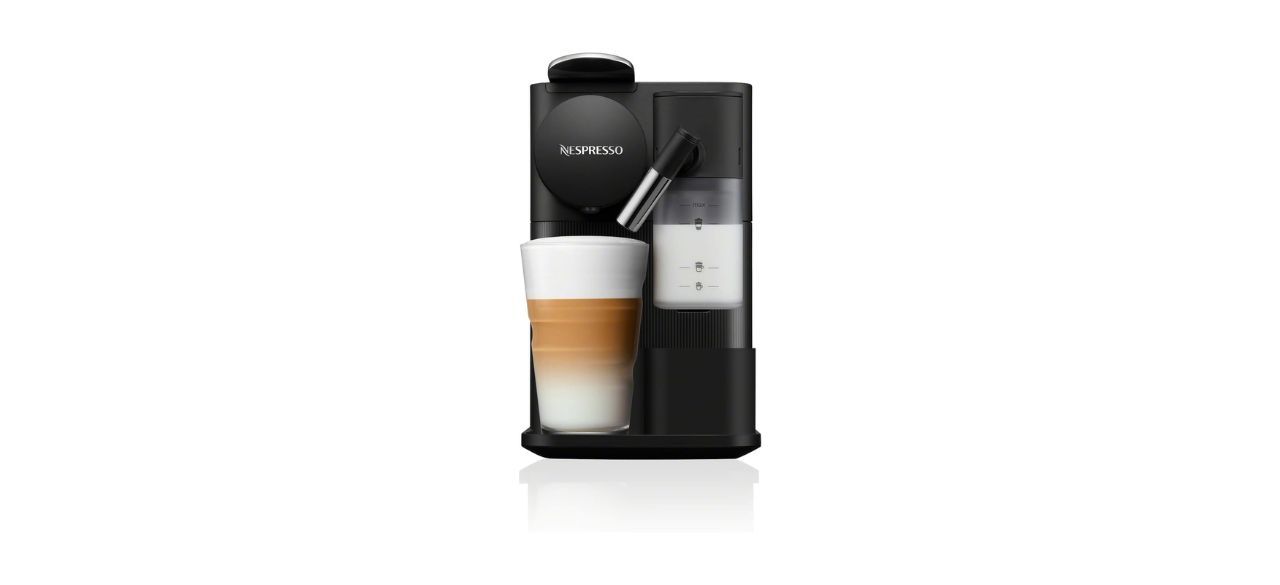 Nespresso Lattissima One Original Espresso Machine
This Nespresso coffee maker brews espresso and also comes with a built-in milk frother. It takes about 30 seconds for the machine to get ready and warm. The Nespresso machine weighs just under 10 pounds and even makes the coffee process a breeze with a one-button design.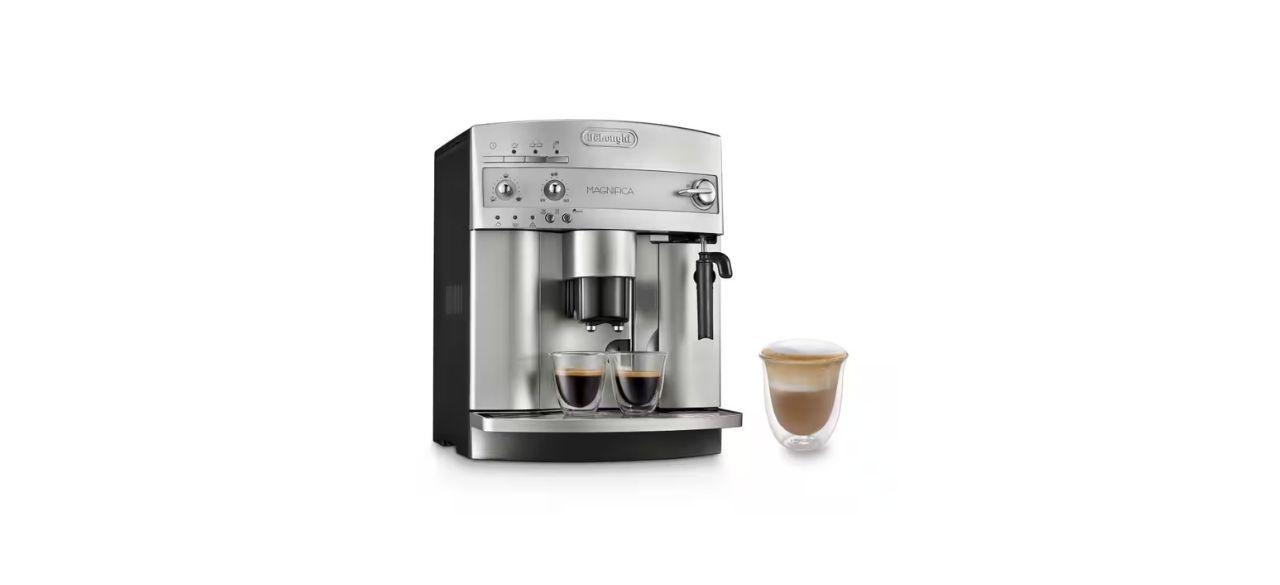 De'Longhi Magnifica Espresso Machine
This stainless steel machine includes a grinder and even a milk frother. The grinder includes about 13 different settings to achieve the ideal beans. The device is great for making a morning brew under a time crunch because it only takes about a minute to heat fully.
French presses
French presses are ideal for gift-giving because they allow people the ultimate control over how they brew their coffee. A French press is an excellent choice for a true coffee purist due to the richer and bolder flavors associated with the coffee device.
Best French presses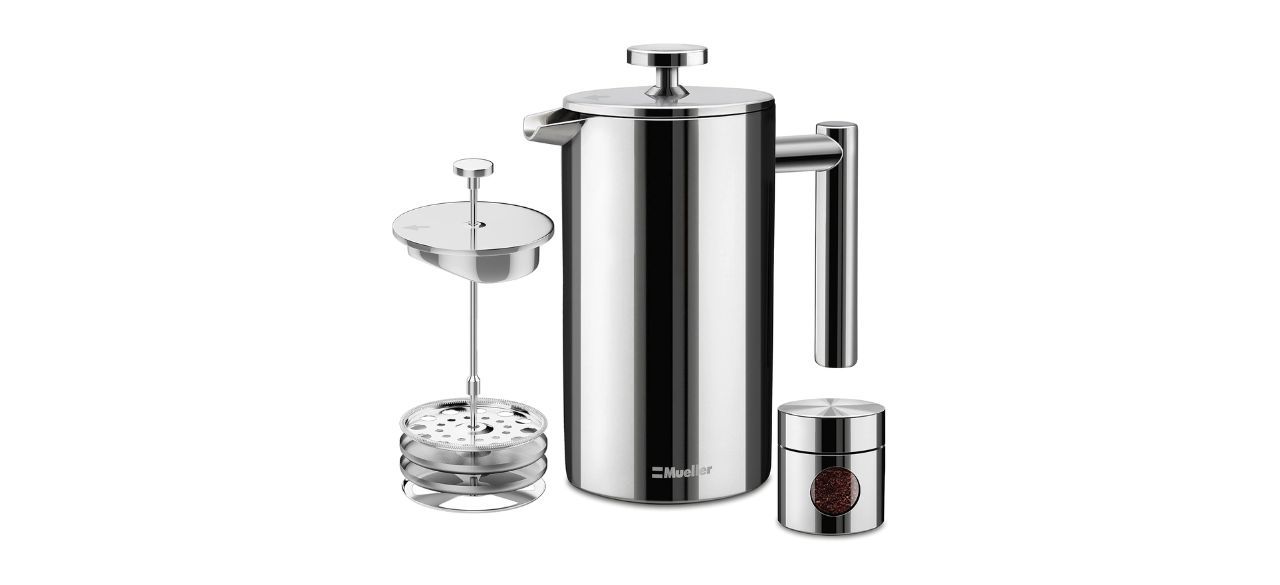 This French press has an impressive weight-to-capacity ratio as it weighs around 2 pounds and can hold about 2 pounds and 1 ounce of liquid. You can easily clean the machine, thanks to its both dishwasher- and drop-friendly material.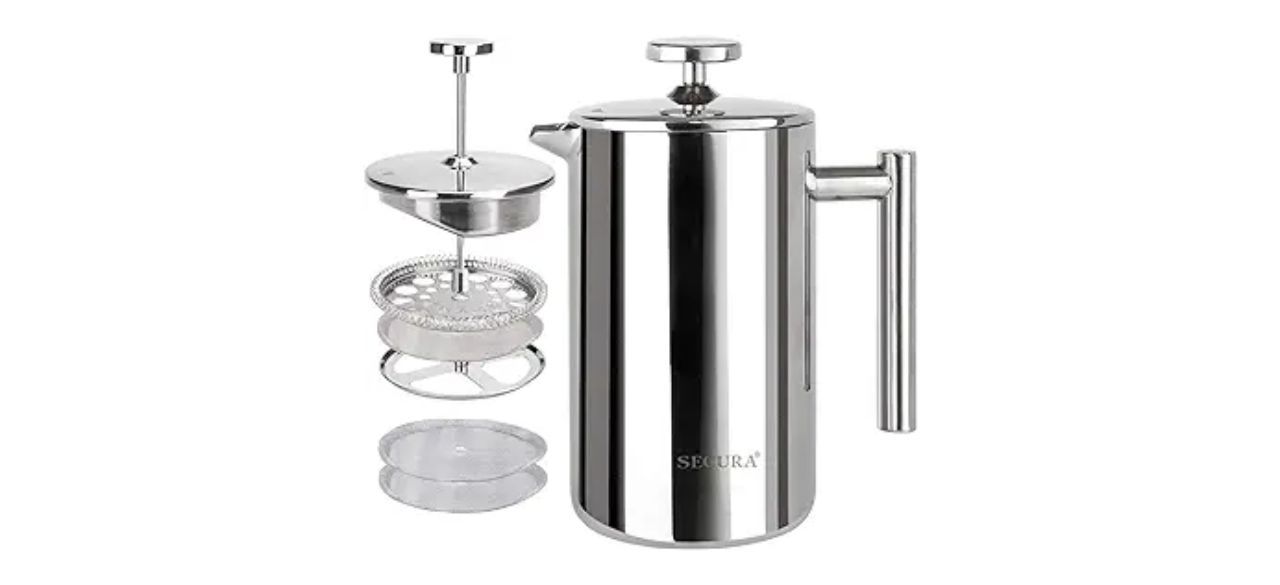 Secura French Press Coffee Maker
This French press is ideal for a gift with more personal flair as it comes in various colors and sizes. It comes in 12 ounces and spans up to the largest available option of 50 ounces. The stainless steel item traps the heat and more effectively filters the coffee thanks to a filter with three sections.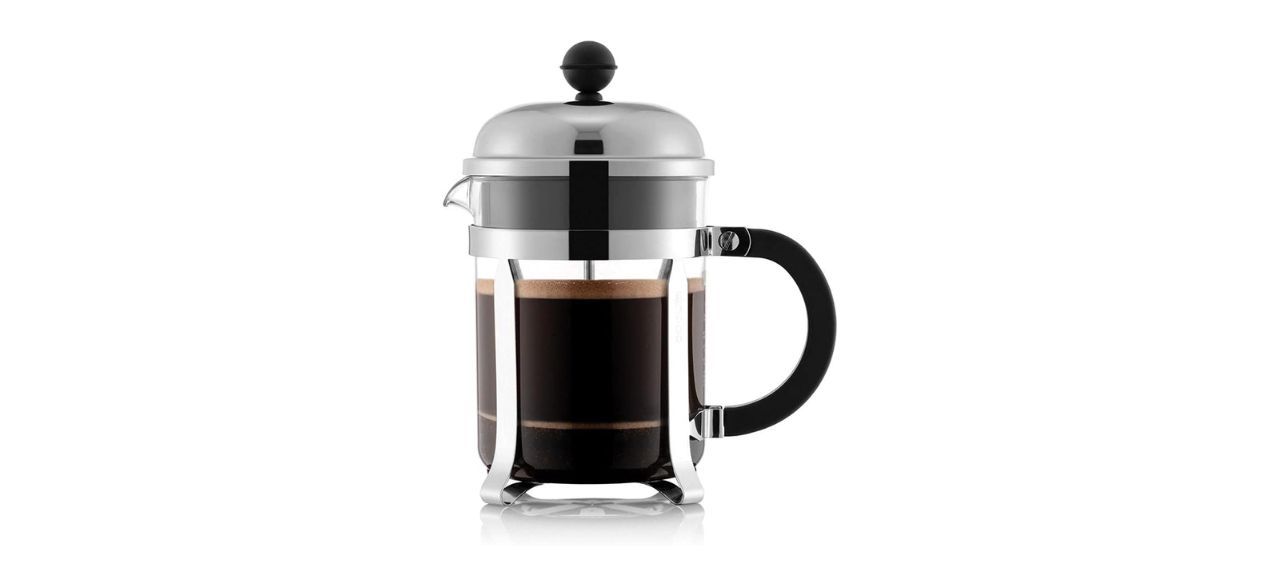 Bodum Chambord French Press Coffee Maker
This French press is great for the coffee lover and occasional clutz, thanks to a glass option and a shatterproof version. It's ideal for the busy home or accident-prone caffeine lover. It also comes in a variety of sizes, such as 34 ounces and 51 ounces.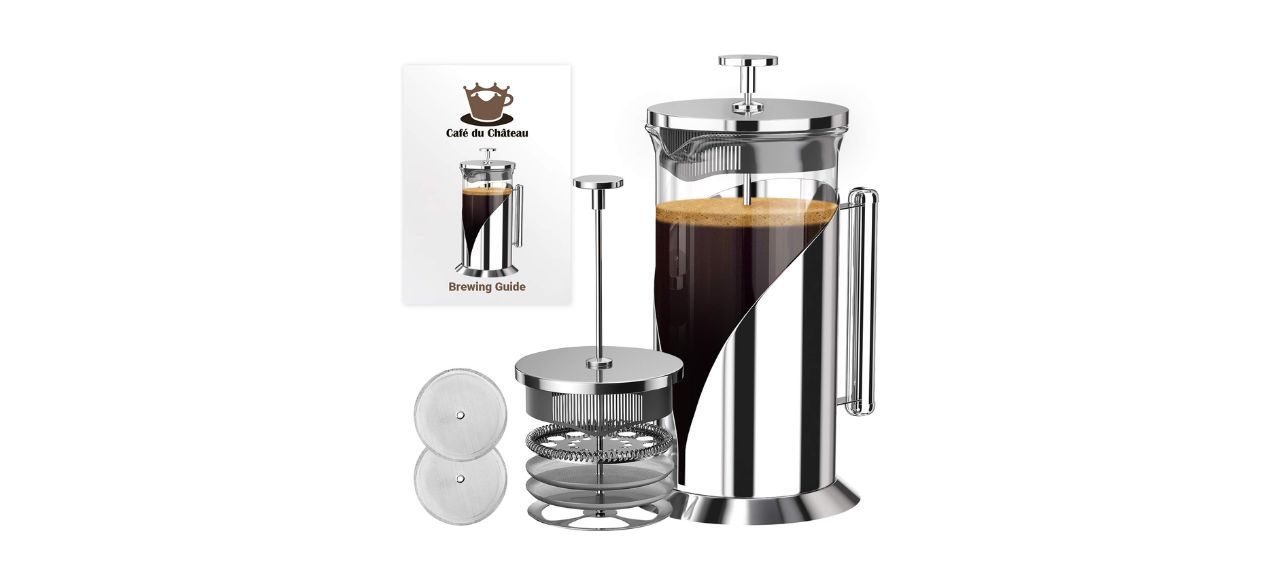 Cafe Du Chateau French Press Coffee Maker
This French press is made of bisphenol A (BPA)-free materials, such as stainless steel. The item weighs around 2 pounds and can more effectively strain the coffee thanks to a filtration system that includes four stainless steel filters.
Sampler kits
A coffee sampler kit is ideal given that they tend to be prepackaged and presented in a way that aesthetically can look like a gift. Also, if the gift recipient doesn't know which type of coffee they prefer, a sampler kit lets them explore different flavors, roasts and blends to discover their personal preferences.
Best coffee sampler kits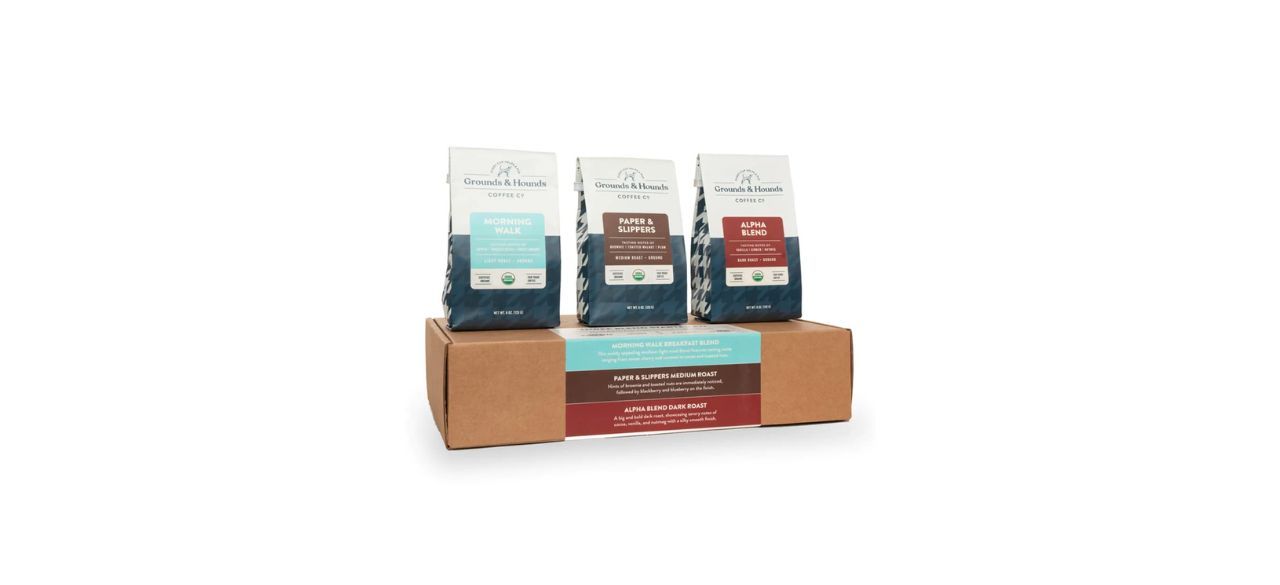 Grounds & Hounds Three-Blend Starter Kit
The kit comes with the option of either whole beans or ground beans. Each kit features the brand's most popular blends in 4-ounce bags, providing a variety of light- to medium-dark roasts.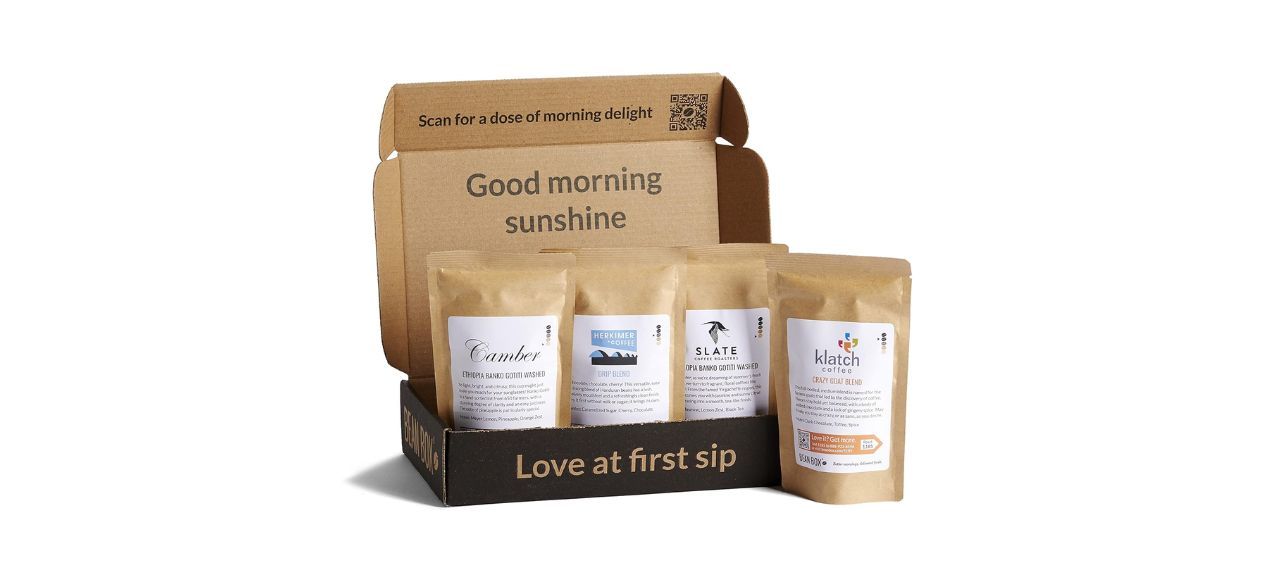 Bean Box Gourmet Coffee Sampler
This coffee set comes in various helpful options, such as the choice between all dark roasts or completely decaffeinated roasts. The variety of samples of coffee grounds comes in a box, and each packet weighs just under 2 ounces.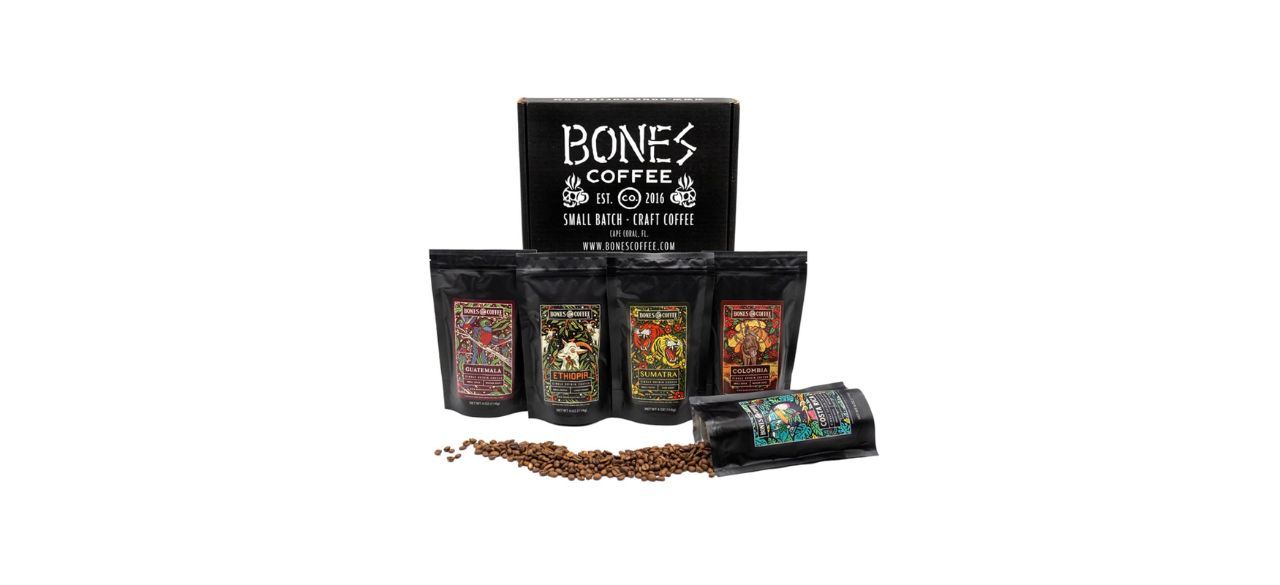 Bones Coffee Company New World Tour Sample Pack
This kit lets you choose between 4 ounces of whole beans or grounds for brewing both medium- and light-roasted coffee. The beans are ethically sourced from Guatemela, Ethiopia, Sumatra, Colombia and Costa Rica.
Coffee gift baskets
Coffee gift baskets go beyond samplers by including food and coffee accessories. These additional items, such as chocolate, scented candles and mugs pair well with the featured coffee. While samplers let you explore different coffee varieties, gift baskets capture the experience of drinking and brewing coffee.
Best coffee gift baskets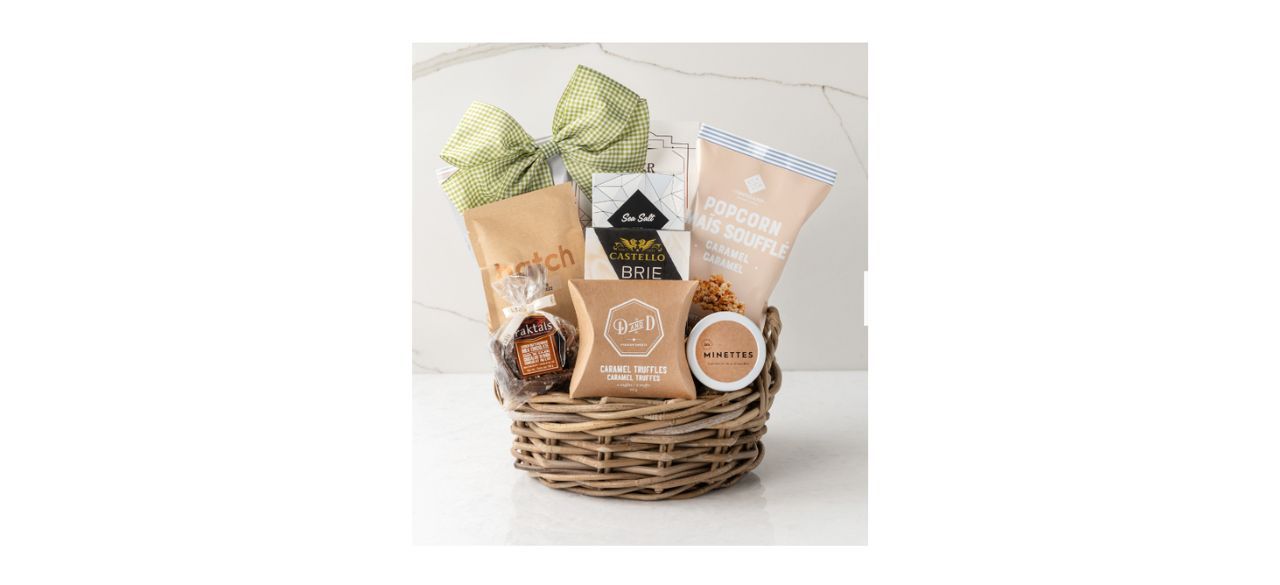 Baskits Avenue Coffee Gift Basket
This luxury coffee gift basket features an assortment of treats; decadent milk chocolate, maple syrup, creamy brie cheese, marmalade and single-origin Brazilian coffee. All these treats come in a cute rattan basket that you reuse as home décor or to make your own do-it-yourself coffee gift.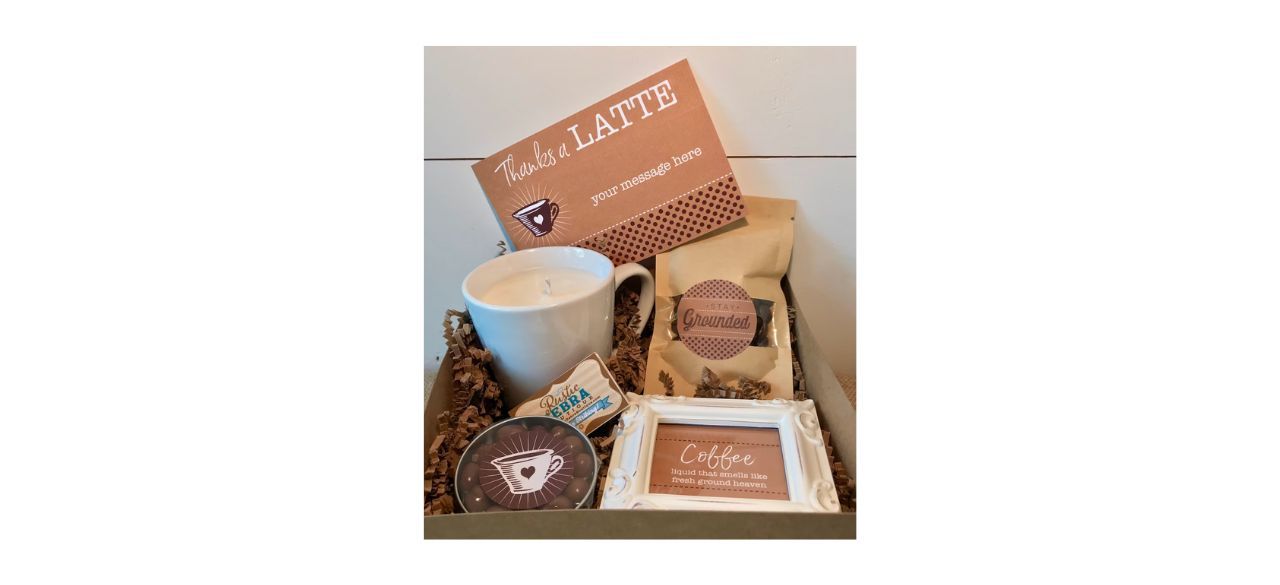 RusticZebraBoutique Coffee Gift Basket
This personalized coffee gift is perfect for someone special. The gift set includes a hand-poured, coffee-scented soy candle in a plain white mug, a box of matches, a vintage-inspired white frame, milk chocolate with coffee beans in a silver tin, a custom greeting card and the choice between 2 ounces of Colombian organic or Texas pecan coffee.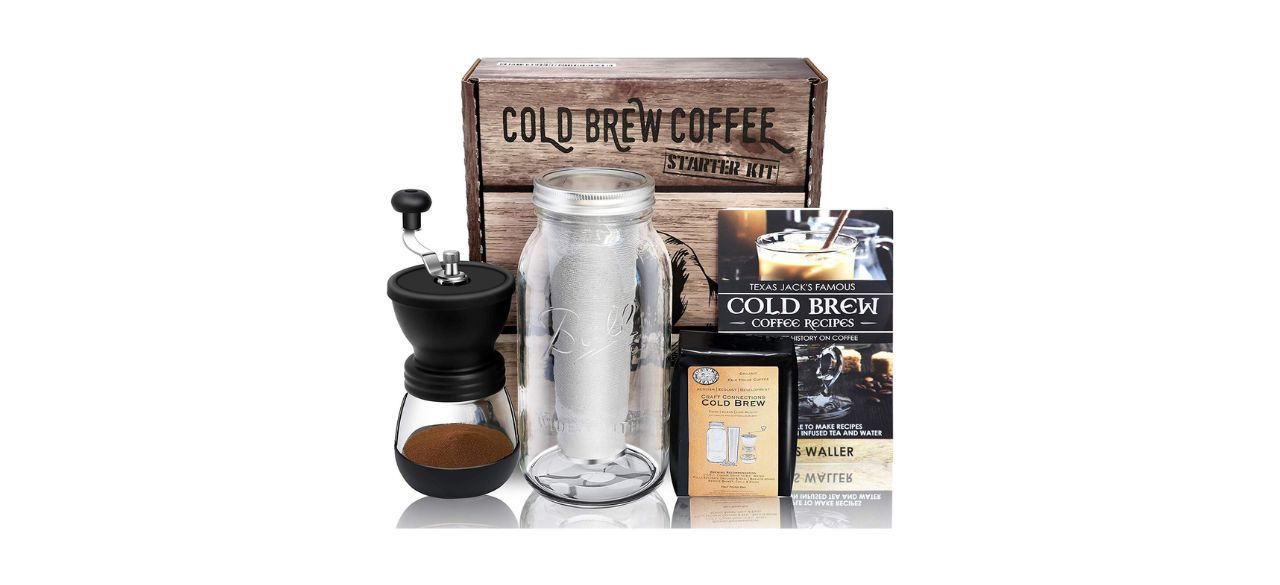 CraftConnectionsCo Cold Brew Coffee Starter Kit
This starter kit comes with everything you need to make delicious, high-quality cold brew coffee: a book on the history of coffee with instructions and recipes for fancy coffee drinks; a half-gallon Mason jar with a stainless steel filter for brewing the coffee; a manual coffee grinder; and a half-gallon of organic, fair trade coffee featuring a unique blend of Colombian and Guatemalan beans.
Want to shop the best products at the best prices? Check out Daily Deals from BestReviews.
Sign up here to receive the BestReviews weekly newsletter for useful advice on new products and noteworthy deals.
Camille Cabrera writes for BestReviews. BestReviews has helped millions of consumers simplify their purchasing decisions, saving them time and money.
Copyright 2023 BestReviews, a Nexstar company. All rights reserved.