PHILADELPHIA – Andy Reid was fired by the Philadelphia Eagles 11 years ago.
He wasn't unemployed for very long. Canned on Dec. 31, 2012, by Eagles owner Jeffrey Lurie, the Kansas City Chiefs hired him eight days later, on Jan. 7, never caring that Reid went 4-12 in his final season after 14 years at the helm and 8-8 in the prior season.
He won 130 games with the Eagles and has tacked on 124 wins with the Chiefs, including a pair of Super Bowl titles.
More importantly, he is 4-0 against the team he used to coach, a team the Chiefs will host on Monday Night Football.
"Listen, every game is its own deal, so I don't think about all of that," he said. "I'm just trying to get ready for this one and trying to do our best."
Perhaps one of the more amazing things about the matchup is that three players remain from Reid's days as the Eagles' head coach – Brandon Graham, Jason Kelce, and Fletcher Cox. Those three players were drafted in three straight years with Reid in charge.
Graham came first in 2010, selected 13th overall. Kelce came the following year as a sixth-round pick, the 191st player taken overall. Cox was the team's first-round pick in 2012, the 12th selection overall.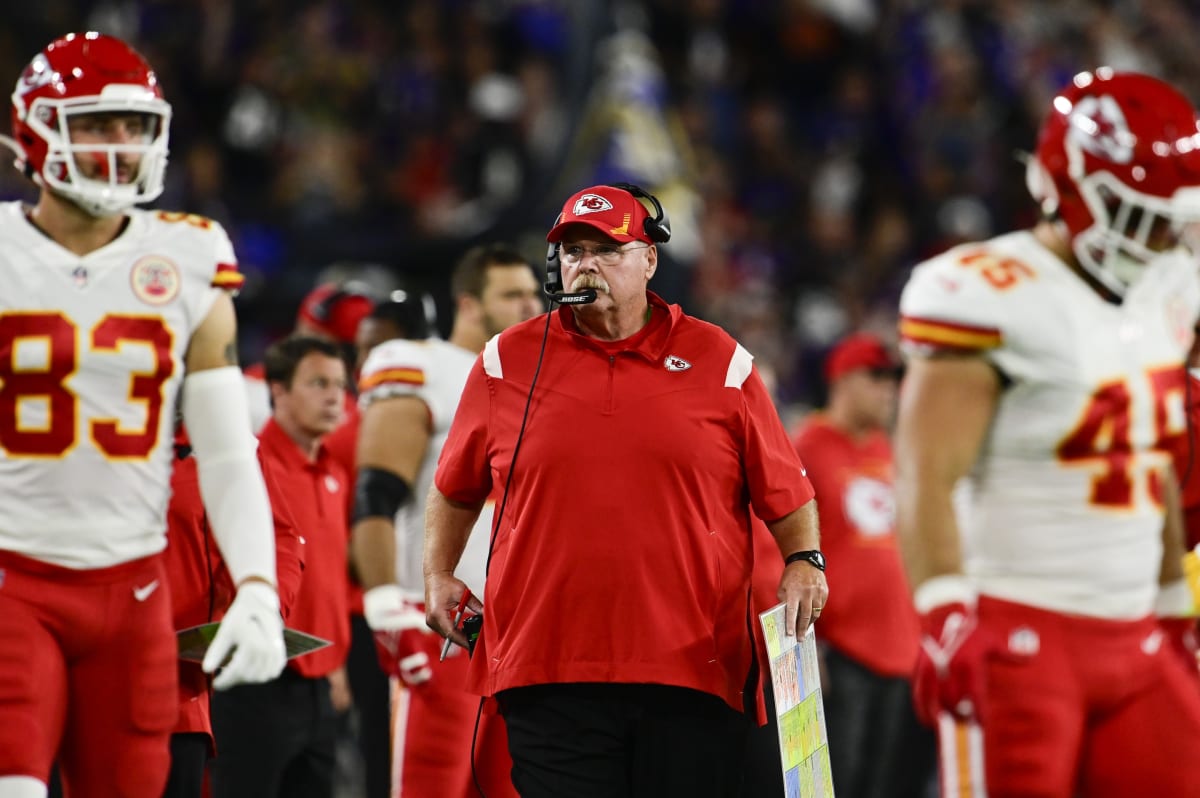 "I love those guys," said Reid. "They're good guys. Those are good guys, good human beings. That's probably the most important thing. And obviously, they're good football players."
When Reid defeated the Eagles in Super Bowl LVII just nine months ago, Graham sought out Reid on the field.
"I just I didn't want to make sure I paid the respect of just being a good sportsman," said Graham "Because, in that moment, it was so hard to want to shake hands with anybody at that time. Just wanted to go against what the easy, wrong thing to do and do the hard right thing, the easy wrong thing to do than the hard right thing.
"I just said, 'Congrats coach.' Gave him some love. I hadn't seen him in a minute. We haven't shared a moment in a minute because obviously he's over there with the Chiefs, but it was cool. You know, it was cool. When I look back on it, I'm happy that I still talk to him."
Graham is coming off a game against the Dallas Cowboys in which he had 1.5 sacks in the final four minutes of a 28-23 win. Despite playing a reduced role, with a limited number of snaps, the ageless Graham continues to make plays in big moments, something that isn't lost on Reid.
He complimented Cox, who will turn 33 on Dec. 13, when he said he doesn't get old, and said pretty much the same thing about BG, who is 35.
"He's the other one that doesn't seem to age," said Reid about Graham. "The things that he is doing are the same things he did at (the University of) Michigan. Very, very physically strong, has great hands, and good quickness.
"He just knows how to set things up. I had him when he was really young, but he showed all those things in college, and he's been able to transfer them to the NFL."
Related: Eagles vs. Chiefs: 5 Things to Watch, Score Prediction